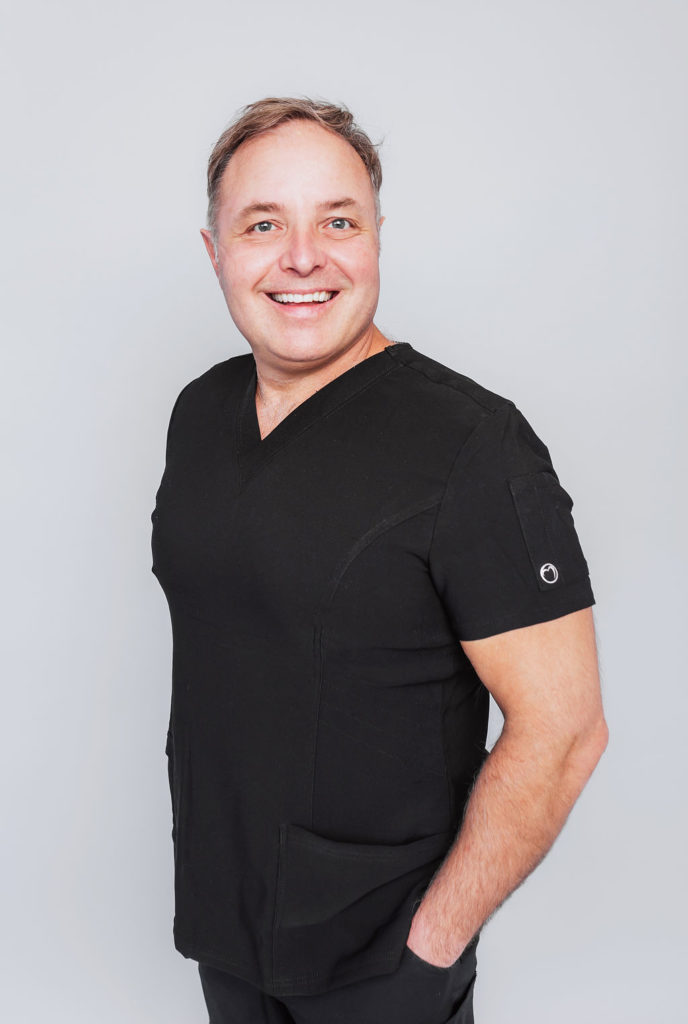 Dr. Slowenko graduated from the College of Dentistry, University of Saskatchewan, in 1988. He has been practicing dentistry in Prince Albert at his current location since 1990. Dr. Slowenko focuses on all aspects of preventive and restorative dentistry including smile makeovers and implant supported dentistry. Dr. Slowenko is proud to be born in Saskatoon and raised in Prince Albert. He and his wife Christine have three children, Anya, Lara and Alexander.
"I firmly believe that the mouth is a window to the overall health of the body. It gives me great satisfaction to create and maintain healthy, beautiful smiles. I feel that technology is an important tool to help achieve this and constantly strive to keep my practice on the cutting edge of new advances and techniques by attending numerous continuing education courses. I am extremely proud of my well trained staff who make it possible for me to deliver the level of care my patients deserve."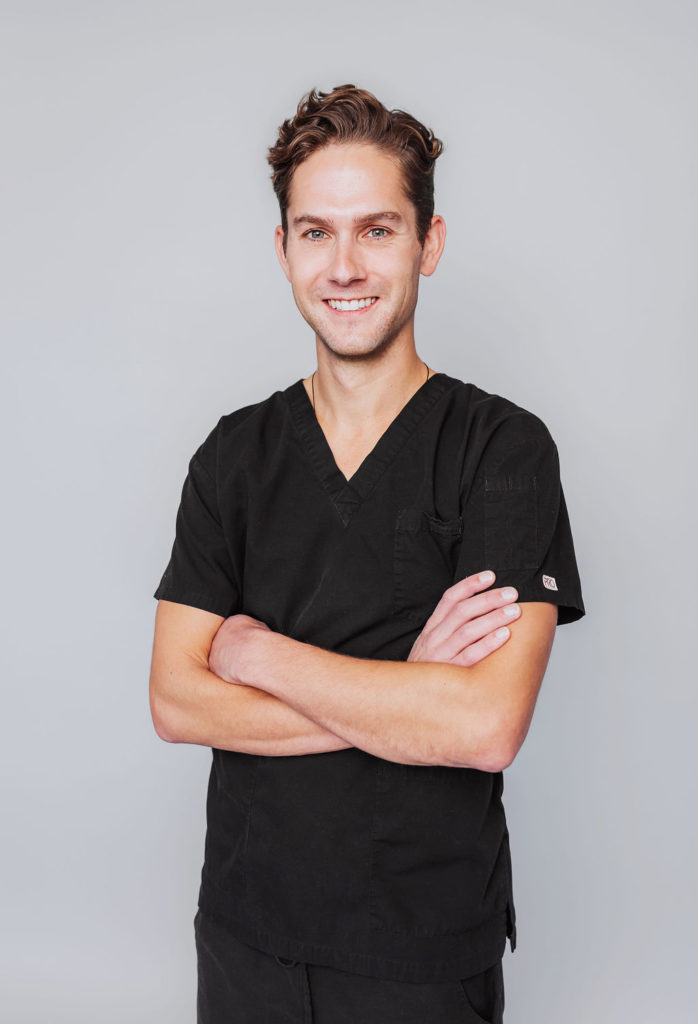 Dr. Kopchynski was born in Prince Albert, and graduated from St. Mary High School with a bilingual diploma. After taking a year of studies at the University of Saskatchewan's Woodland Campus, he completed his Bachelor of Science in Biology in 2011 and D.M.D. in 2017 at the University of Saskatchewan in Saskatoon.
During his dental studies, Dr. Kopchynski received the Jamal/Eliasson Dental Brigade Scholarship, which allowed himself and a team of dentists, optometrists, and other volunteers to provide healthcare services to three impoverished villages in Nicaragua.
Outside of the office Dr. Kopchynski enjoys skiing, biking, and kayaking and canoeing on Saskatchewan's many lakes. He is excited to be back in his hometown and looks forward to working alongside the rest of the staff at Dr. Slowenko's office to provide the best dental care possible.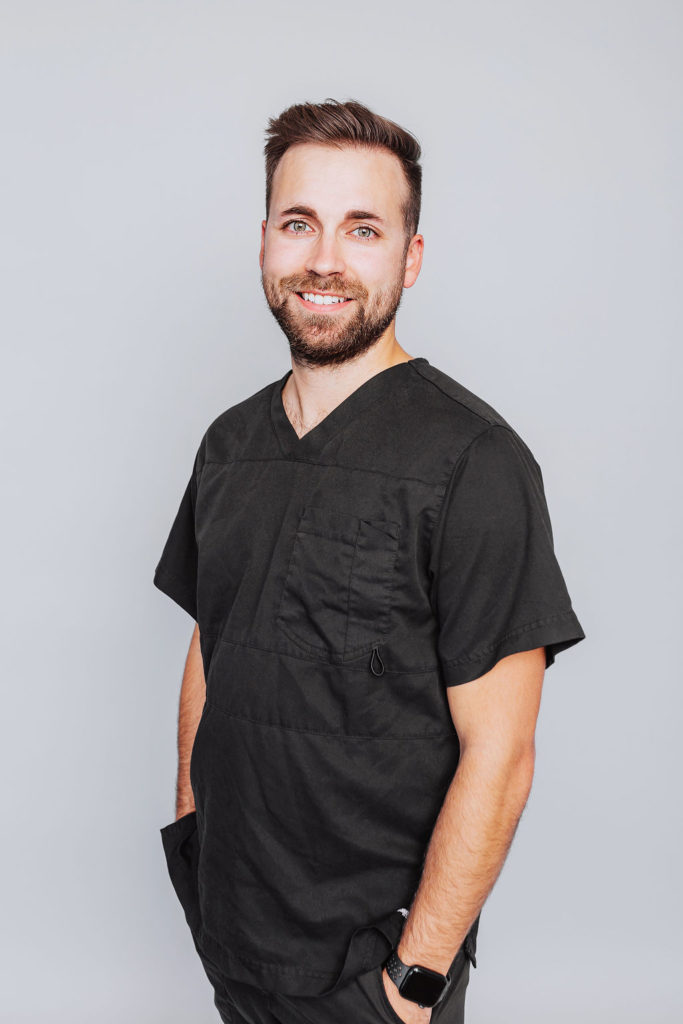 Dr. Steven Arcand was born and raised in Prince Albert, Saskatchewan, graduating from St. Mary High School in 2008. He continued his education at the University of Saskatchewan receiving a Bachelor's of Science (B.S.c.) honors, with great distinction, in Physiology and Pharmacology followed by a Doctorate of Dental Medicine (D.M.D.) in 2017. After receiving his D.M.D., he completed a General Residency/Fellowship Program at the Royal University Hospital, University of Saskatchewan. During this time, Steven trained in dentistry that focused on treating medically compromised patients, head and neck cancer patients, as well as providing moderate I.V. sedation in a dental setting. He enjoys practicing all aspects, and continuing to learn and evolve, in dentistry. In addition to private practice, Steven is also a part-time faculty member with the department of oral surgery at College of Dentistry.
While completing his D.M.D., Steven received several awards, including the Dr. Donald K. Campbell memorial scholarship in Prosthodontics, the Canadian Dental Association Leadership Award, as well as the Pierre Fauchard Canadian Scholarship for dental research. He is also a member of the Student Clinician American Dental Association for novel research pertaining to type 2 diabetes and the effect on oral hard tissue development.
Steven enjoys spending his time away from work with his wife, Dani, and their daughters Adeline and, recent new addition, Eleanor. They also have 3-year-old Great Dane, Harley (more or less third child) Together they enjoy traveling, road trips and spending time with family. Steven has hobbies in cycling (road bike) in the summer, as well as skiing in the winter. He is also a saltwater aquarium enthusiast and enjoys spending time building and maintaining his personal saltwater reef. Steven is happy to call Prince Albert home and offer his dental services.
Dr. Jeremy Svenkeson was raised in Meadow Lake, SK and graduated from Carpenter High School in 2009 before attending the University of Saskatchewan. Jeremy played two seasons for the Huskie Men's basketball team and was a member of the school's first ever CIS National Championship team. He then made the decision to focus on his studies and got a Bachelor of Science degree in Physiology and Pharmacology with Great Distinction. In 2017 he graduated with a Doctor of Dental Medicine degree.
When he is not working, Jeremy enjoys golfing, hunting, fishing and being active as well as travelling with his wife and friends. While he may have grown up in Meadow Lake, Jeremy's family is actually from the Weldon and Kinistino area originally and so moving to Prince Albert was a homecoming of sorts for him too!  Jeremy, his wife Ashley and their daughter Briar are proud to call Prince Albert home.
Dr. Ashley Toporowski was born and raised in Prince Albert, SK. She graduated from Carlton Comprehensive High School in 2009. She then continued her studies at the University of Saskatchewan, where she graduated with her Doctor of Dental Medicine degree in 2017. 
Dr. Toporowski focuses on all aspects of dentistry, with her main priority being the comfort and happiness of each patient she sees. She strives to provide quality family dental care and is always continuing her education to stay current with the evolving technology in dentistry.
Outside of dentistry, Dr. Toporowski enjoys spending time at Candle Lake, golfing, snowboarding, and being with family and friends.
She is very happy to have returned to her hometown, along with her husband, Dr. Jeremy Svenkeson and their daughter Briar.
Clinical Coordinator | Registered Dental Assistant
Penny graduated from the SIAST Dental Assisting Program in 1985 and joined Dr. Slowenko's practice in 1990. Penny assists with patient's treatment and procedures. She is responsible for coordinating our clinical area and our hygiene department, ensuring that our day runs efficiently and smoothly.
"I'm so privileged to work with Dr. Slowenko. Time has gone by so quickly since school but it has been thoroughly rewarding. I am lucky to work with great team members that I call my second family."
Clinical Coordinator | Registered Dental Therapist
Carey graduated from The National School of Dental Therapy in 2007 and joined our practice in 2009. With the growth of our practice, Carey's duties have expanded to include coordinating our clinical area as well as providing excellent dental therapy services to our patients. She works hard to maintain a well-organized and smooth flow throughout our day, which in turn means a positive and efficient experience for our patients.
Office Manager | Registered Dental Assistant
Rhonda joined our practice in a clinical aspect as a Registered Dental Assistant in 1992. Her duties expanded to include reception and while she has maintained her registration, her role in our office has changed to that of Office Manager. She strives to ensure our patients have the best experience possible and believes that the reason our patients have been returning year after year is due not only to the quality of dentistry that we provide but also because of the relationships we create with our patients.
From the moment you walk in the door we strive to make your experience with our office friendly, gentle and positive. Working hand-in-hand with our clinical coordinators, our reception team makes every effort to create a seamless transition to and from the clinical area so you can get on with your day!
Our Registered Dental Assistants
Our experienced and enthusiastic team of registered dental assistants will strive to help you to achieve an anxiety-free dental experience. Your comfort and satisfaction are our top priorities. Our goal is to provide you with caring support and individualized treatment. We take pleasure in what we do and look forward to welcoming you to our practice!
Our Registered Dental Therapists
Our registered dental therapists provide our pediatric and adult patients with restorative treatment, preventive care and oral health instruction. Their caring and gentle approach help afford a positive dental experience that will last a lifetime
Our Registered Dental Hygienists
Our registered dental hygiene team is dedicated to improving your overall health with the delivery of comprehensive preventative oral health care. They strive to educate and support our patients regarding their oral health. Reducing oral inflammation has a direct correlation with improving our patient's general health and we're proud to offer this level of valuable care to our patients.
Our Sterilization Department
Sterilization is essential to the level of care that we provide and we pride ourselves in being progressive and meticulous in our asepsis protocol. Attention to detail and dedication to the safety of our patients and our staff is paramount for this department.